Significant Flooding in Seoul, Korea
Status: Monitoring
| Type of posting | Posting date(EST): | Summary | Downloads |
| --- | --- | --- | --- |
| Monitoring | 8/8/2022 5:00:00 PM | | |
Monitoring | Summary

Posting Date: August 8, 2022, 5:00:00 PM
Rainfall at rates not seen in 80 years pounded the Korean capital on Monday night, causing devastating flooding that killed at least nine people and left at least dozens more homeless. Rain fell across the city at rates of 100 mm (nearly 4 inches) per hour, with measurements of 141.5 mm (~5.5 inches) per hour in the Dongjak district of the city, rates not seen this century in this area. The Gangnam district of the city was especially hard hit, with metro stations overflowing, cars submerged, and social media reports of locals wading through waist deep water in the streets. The subway impacts were particularly bad in Gangnam, owing to the district's topography – for example, the Gangnam metro station is roughly 30 feet lower than other nearby stations.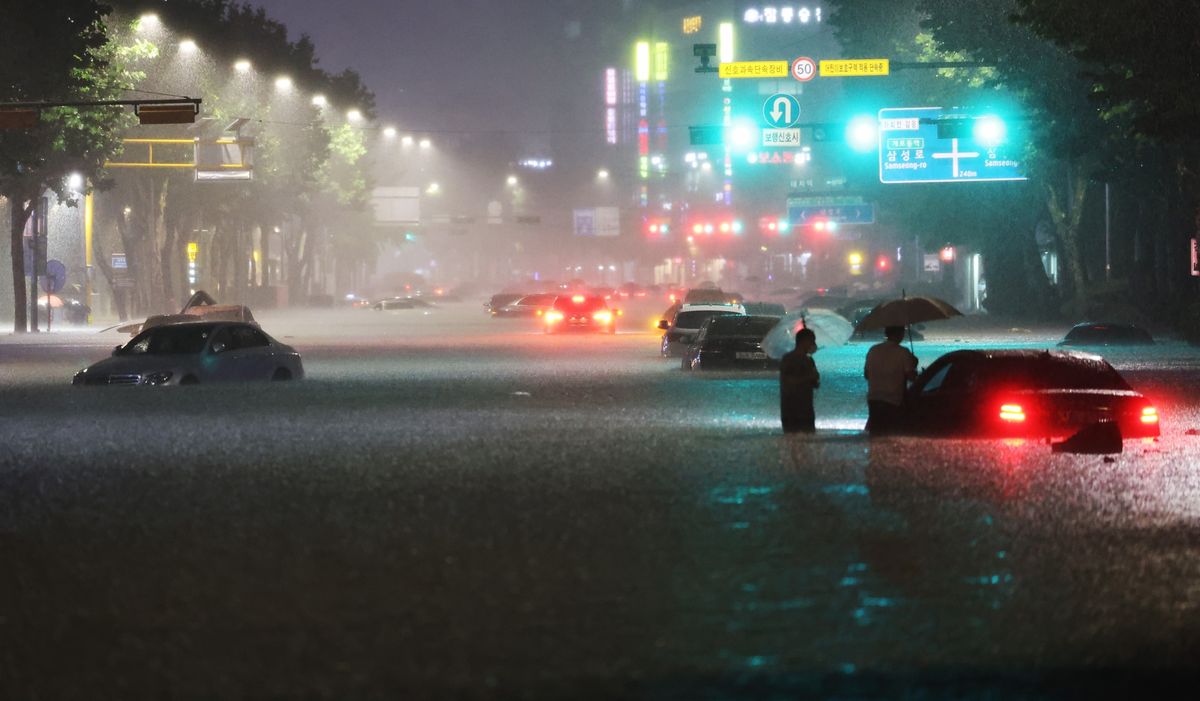 The rainfall was brought on by thunderstorms, a result of cold air from the north mixing with warm humid air from the south of the country. More heavy rain is forecast for the coming days, both in the capital city and parts of nearby Chungcheong and Gangwon provinces.
The Verisk ALERT team will continue to monitor the situation, and provide updates if and as warranted, though there is no additional ALERT currently scheduled.
Monitoring | Downloads

Posting Date: August 8, 2022, 5:00:00 PM