Status: Closed
| Type of posting | Posting date(EST): | Summary | Downloads |
| --- | --- | --- | --- |
| Similar Stochastic Events | 9/14/2022 10:00:00 AM | | |
Similar Stochastic Events | Summary

Posting Date: September 14, 2022, 10:00:00 AM
Typhoon Muifa made landfall near Zhoushan, Zhejiang on the east coast of China at 8:30pm local time on Wednesday, September 14th, with maximum 1-minute sustained winds in excess of 90 mph, followed by a second landfall in the Fengxian district of Shanghai at 12:30 local time on Thursday, September 15th with maximum 1-minute sustained winds around 78 mph.
ALERT™ subscribers can download similar stochastic event (SSE) IDs for Muifa from the Downloads tab of this posting on the ALERT website. Compatible with Touchstone® and Touchstone Re™, the SSEs were selected based on Muifa's track, minimum central pressure, forward speed, radius of maximum winds, and landfall angle, and should be used only for exposures in China.  
In advance of the storm, both of Shanghai's airports as well as those in nearby Ningbo and Zhoushan were shut down. Ports in Shanghai and Ningbo were also shut down, bringing the continent's largest container shipping hub to a standstill. The Chinese Meteorological Administration is predicting as much as 400 millimeters (16 inches) of rain in isolated areas, with widespread potential for up to 10 inches.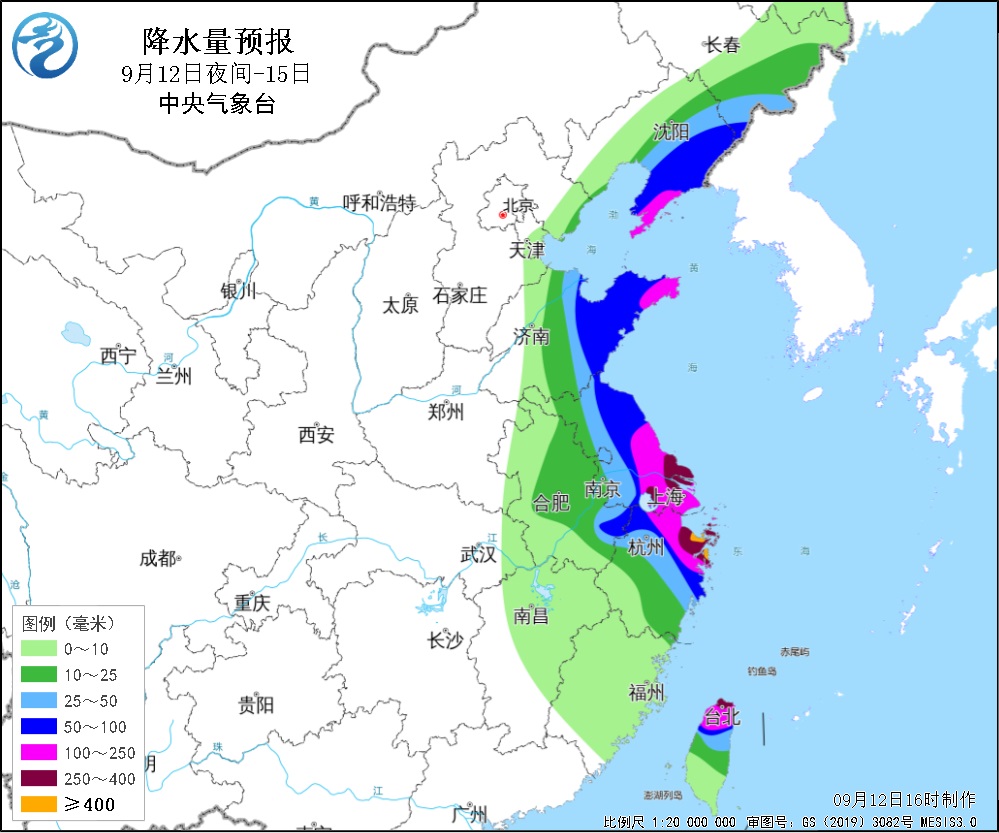 Verisk's ALERT team is continuing to study the impacts from Typhoon Muifa, and while another ALERT is not currently planned for Typhoon Muifa at this time, we will provide an update if warranted.
Similar Stochastic Events | Downloads

Posting Date: September 14, 2022, 10:00:00 AM
The information provided herein is strictly confidential and is solely for the use of AIR clients; disclosure to others is prohibited.
Similar Stochastic Event IDs
Note: These lists give event IDs taken from our stochastic catalog that have similar characteristics as the current event.
| Product | File Type | Description | Download |
| --- | --- | --- | --- |
| TOUCHSTONE / Re | Excel (xls) | Selected set of stochastic events in Excel format with Readme | |
| TOUCHSTONE / Re | CSV (csv) | Selected set of stochastic events in CSV format for import into Touchstone | |