Status: Closed
| Type of posting | Posting date(EST): | Summary | Downloads |
| --- | --- | --- | --- |
| Event Summary | 4/29/2021 11:00:00 AM | | |
Event Summary | Summary

Posting Date: April 29, 2021, 11:00:00 AM
A magnitude 6.0 earthquake struck near the town of Tezpur in the state of Assam in northeast India at 8:21 a.m. local time (2:21 UTC) on April 28. The event appears to be the most impactful in the region since a M6.7 event struck in nearby Manipur in 2016. Widespread damage was reported in towns across the central and western portions of the state of Assam—particularly Tezpur, Nagaon, Guwahati, Mangaldoi, Dhekiajuli, and Morigaon. This part of India and the larger region carry significant seismic risk, with major events striking Assam in 1897 (M8.0) and 1950 (M8.6).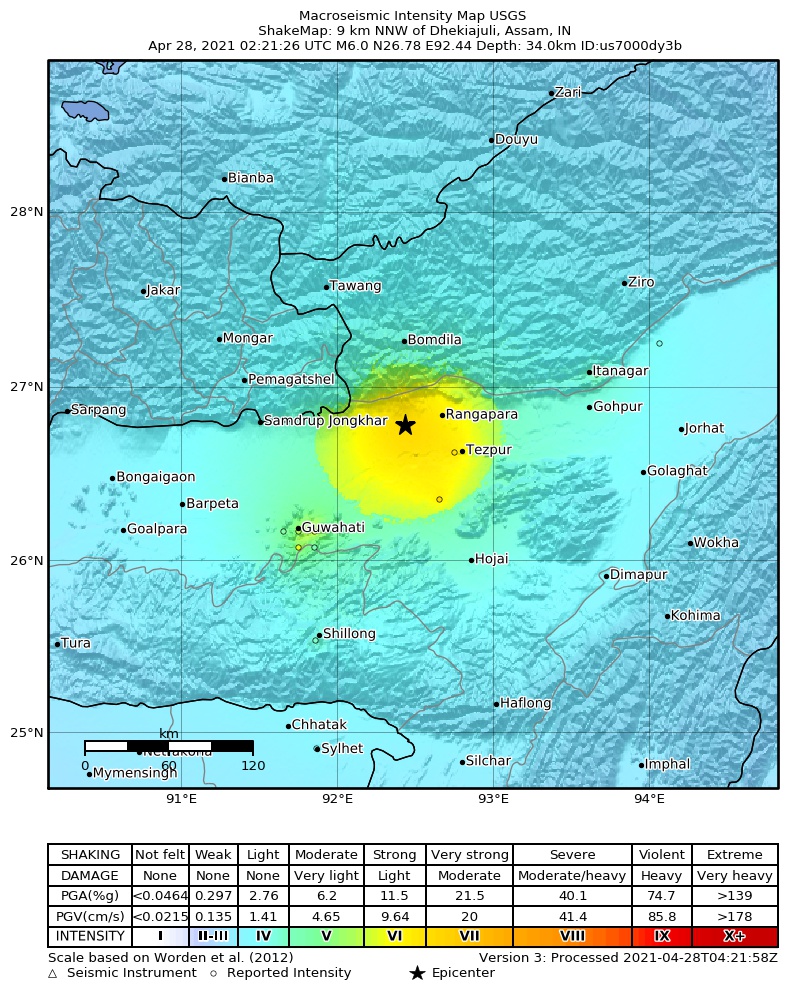 To learn more about India earthquake risk, please read our AIR Current, "India Earthquake Megadisaster: Are You Prepared?".
After further review of the impacts, this is the final ALERT posting for this event.
Event Summary | Downloads

Posting Date: April 29, 2021, 11:00:00 AM