Tornado Outbreak in Mississippi
Status: Closed
| Type of posting | Posting date(EST): | Summary | Downloads |
| --- | --- | --- | --- |
| March 27 Update | 3/27/2023 12:00:00 PM | | |
March 27 Update | Summary

Posting Date: March 27, 2023, 12:00:00 PM
A series of severe weather outbreaks continues across the southeast U.S., with impacts in parts of the upper Midwest as well. Since Friday, the National Weather Service Storm Prediction Center has received more than 400 reports or straight-line wind and hail damage along with 37 tornadoes, the majority of which were reported across Missisippi, Alabama, and Tennessee on Friday evening.
The largest and most intense of these tornadoes, estimated at EF-4 on the enhanced Fujita scale, impacted several small towns in northern Mississippi across Humphreys and Sharkey County - Rolling Fork, Silver City, Tchula, and Winona. Another tornado, rated at EF-3, impacted the towns of Amory, New Wren, and Smithville in Monroe County, MS. As many as 2,000 homes have been reported damaged from these events, and more than 50,000 customers in Mississippi, Alabama, and Georgia remain without power as of Monday morning. More information from a damage survey on the Monroe County tornado can be found here; surveys of the damage from the Sharkey County storm are ongoing. NWS damage survey data can also be viewed in online here. Up to golf ball sized hail was also reported with this series of storms. In total, 26 people were killed by the storms this past weekend – 25 in Mississippi and one in Alabama.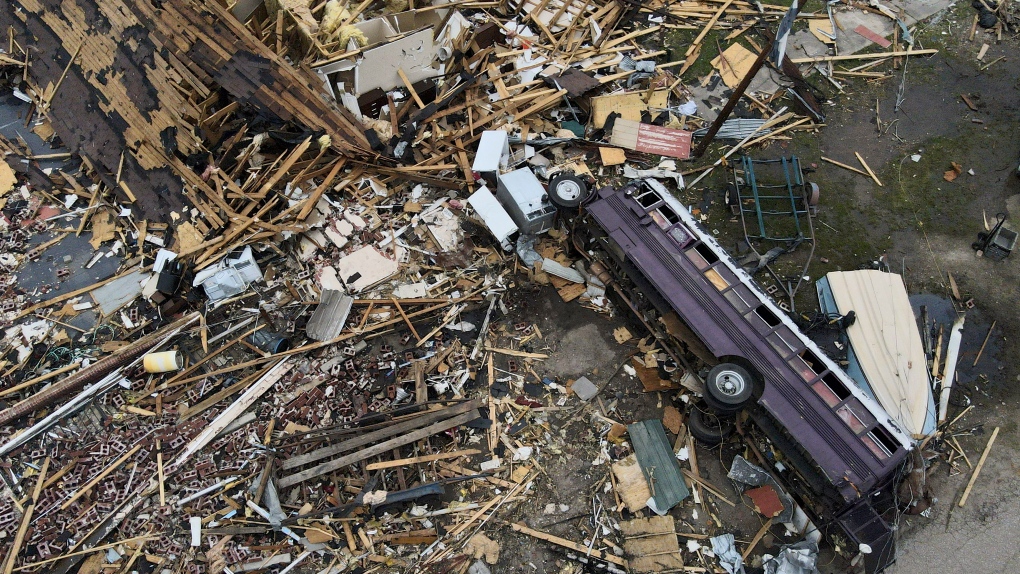 Wind damage from thunderstorms was also reported across parts of the upper Midwest U.S., with more than 50,000 customers still without power in Ohio Monday morning following high winds. Gusts as high as 60 miles per hour caused damage to a structure in the pickup area of the Akron-Canton airport, but no major injuries were reported in this area. Wind damage was also reported in Mercer, Lawrence, and Venango counties in western Pennsylvania.
Near real-time footprints for hail, straight-line wind, and tornado perils are available through Verisk Weather Solutions Respond analytics. The Verisk ALERT team will continue to monitor the ongoing severe weather threat in the southeast U.S., though no additional ALERT is scheduled at this time.
March 27 Update | Downloads

Posting Date: March 27, 2023, 12:00:00 PM
No downloads are associated with this posting.