Status: Closed
| Type of posting | Posting date(EST): | Summary | Downloads |
| --- | --- | --- | --- |
| Similar Stochastic Events | 10/11/2023 1:00:00 PM | | |
Similar Stochastic Events | Summary

Posting Date: October 11, 2023, 1:00:00 PM
Hurricane Lidia made landfall Tuesday evening near Las Penitas in the Mexican state of Jalisco as a category 4 hurricane with estimated maximum 1-minute sustained winds of 140 mph. While the area the storm made landfall is generally sparsely populated, the storm did move within about 30 miles of Puerto Vallarta, a popular resort city. Some damage was reported in Puerto Vallarta – images and videos on social media showed downed trees, broken windows, and damaged boats – but the full scope of the damage currently remains unclear. Approximately 40 flights out of Puerto Vallarta were cancelled as a result of the hurricane.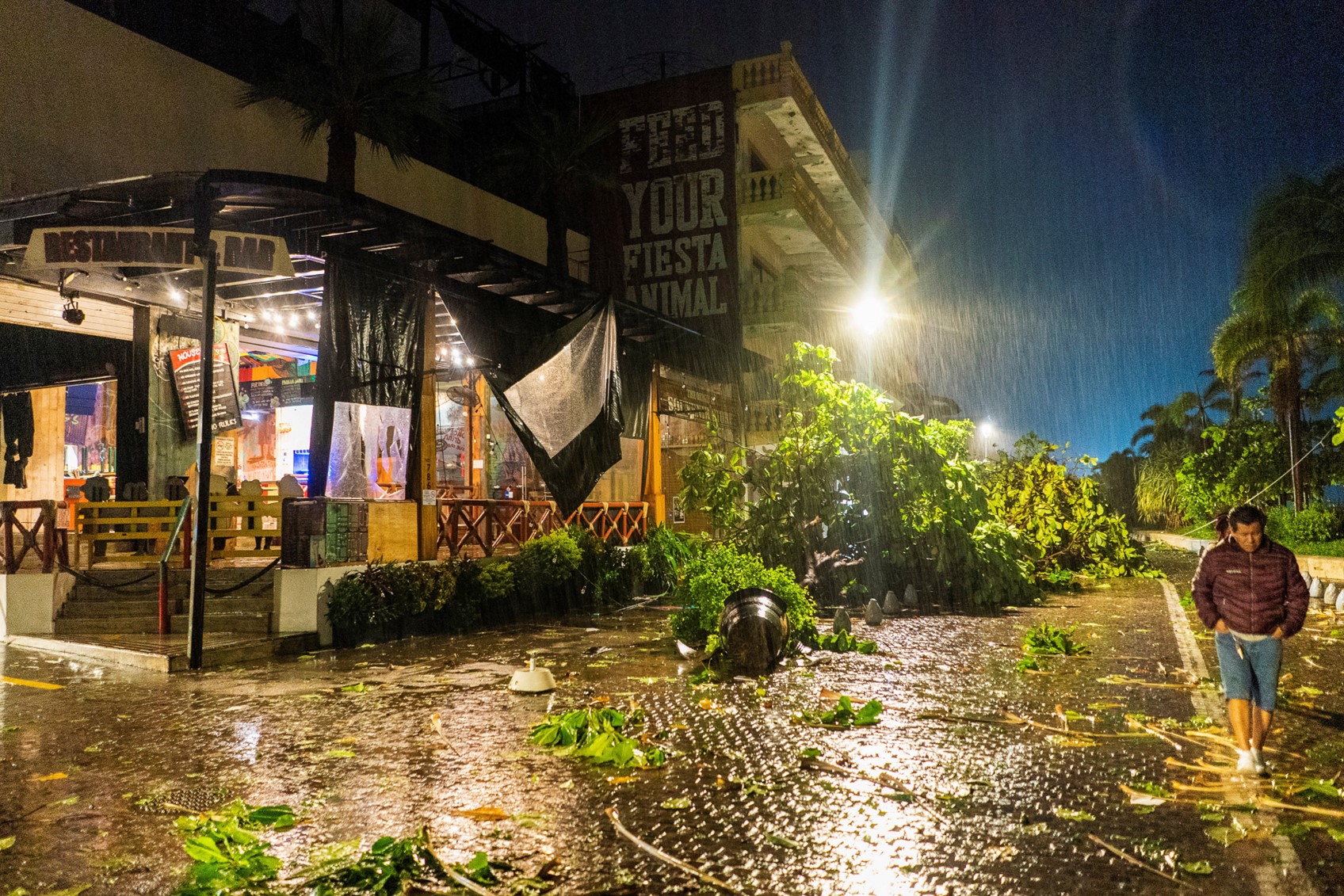 ALERT™ subscribers can download similar stochastic event (SSE) IDs for Hurricane Lidia from the Downloads tab of this posting on the ALERT website. Compatible with Touchstone® and Touchstone Re™, the SSEs were selected based on Lidia's key meteorological parameters at landfall, in particular central pressure, storm track, and forward speed. They should only be used with exposures in Mexico.
No additional ALERTs are planned for Hurricane Lidia. Please contact your Verisk representative with any additional questions about this event.
Similar Stochastic Events | Downloads

Posting Date: October 11, 2023, 1:00:00 PM
The information provided herein is strictly confidential and is solely for the use of Verisk clients; disclosure to others is prohibited.
Similar Stochastic Event IDs
Note: These lists give event IDs taken from our stochastic catalog that have similar characteristics as the current event.
| Product | File Type | Description | Download |
| --- | --- | --- | --- |
| TOUCHSTONE / Re | Excel (xls) | Selected set of stochastic events, with Readme in Excel format | |
| TOUCHSTONE / Re | CSV (csv) | Selected set of stochastic events, formatted for import into Touchstone/Re | |