Status: Monitoring
| Type of posting | Posting date(EST): | Summary | Downloads |
| --- | --- | --- | --- |
| Custom Events | 11/8/2023 5:00:00 AM | | |
| Monitoring | 11/2/2023 10:00:00 AM | | |
Monitoring | Summary

Posting Date: November 2, 2023, 10:00:00 AM
Wind gusts in excess of 100 mph blew through parts of northwest France and southern England overnight, brought through by Storm Ciaran, a powerful extra-tropical storm that continues to impact Belgium and the Netherlands as of this writing.
In France, 1.2 million households lost power from the storm, the majority of which were in Brittany, in the northwest corner of France, where winds gusted as high as 110 mph. The Channel Islands also saw major impacts, with wind gusts over 100 mph and golf ball sized hail. Reports from there also indicated significant roof damage, windows blown out, and trees uprooted. A mean sea level pressure of 953 mb was observed in Plymouth – making it the lowest recorded pressure in the U.K. in history for the month of November. Elsewhere in the U.K, the port of Dover briefly closed to shipping traffic, but has since reopened. Many of the commuter train routes south of London were shut off this morning due potential damage to or blockages of tracks. Two fatalities have been reported thus far from the storm – one in France, one in Spain – due to falling trees.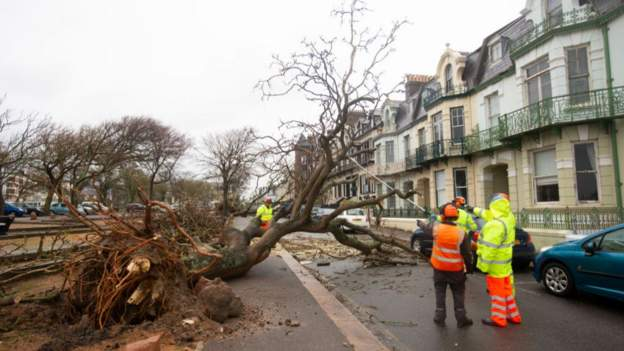 The Verisk ALERT Team is collecting information and analyzing the ongoing impacts from Storm Ciaran across northwest Europe, to determine next steps regarding future ALERTs. We will provide an update on any potential future ALERT plans for Storm Ciaran by early next week. In the meantime, please contact your Verisk representative with any additional questions about this event.
Monitoring | Downloads

Posting Date: November 2, 2023, 10:00:00 AM