Status: Closed
| Type of posting | Posting date(EST): | Summary | Downloads |
| --- | --- | --- | --- |
| Updated Similar Stochastic Events | 9/22/2022 3:00:00 PM | | |
| Similar Stochastic Events | 9/19/2022 3:00:00 PM | | |
| Update | 9/18/2022 3:00:00 PM | | |
| Monitoring and Plans | 9/15/2022 4:00:00 PM | | |
Update | Summary

Posting Date: September 18, 2022, 3:00:00 PM
Typhoon Nanmadol made landfall near Kagoshima City on the Japanese island of Kyushu at approximately 7pm local time on Sunday, September 18th, according to a statement on the Japan Meteorological Agency (JMA) website. As of 2am local time on Monday, September 19th, the storm was centered over southwestern Fukuoka prefecture with maximum 10-minute sustained winds of 70 knots (approximately 78 knots/90 mph 1-minute sustained), also per the JMA.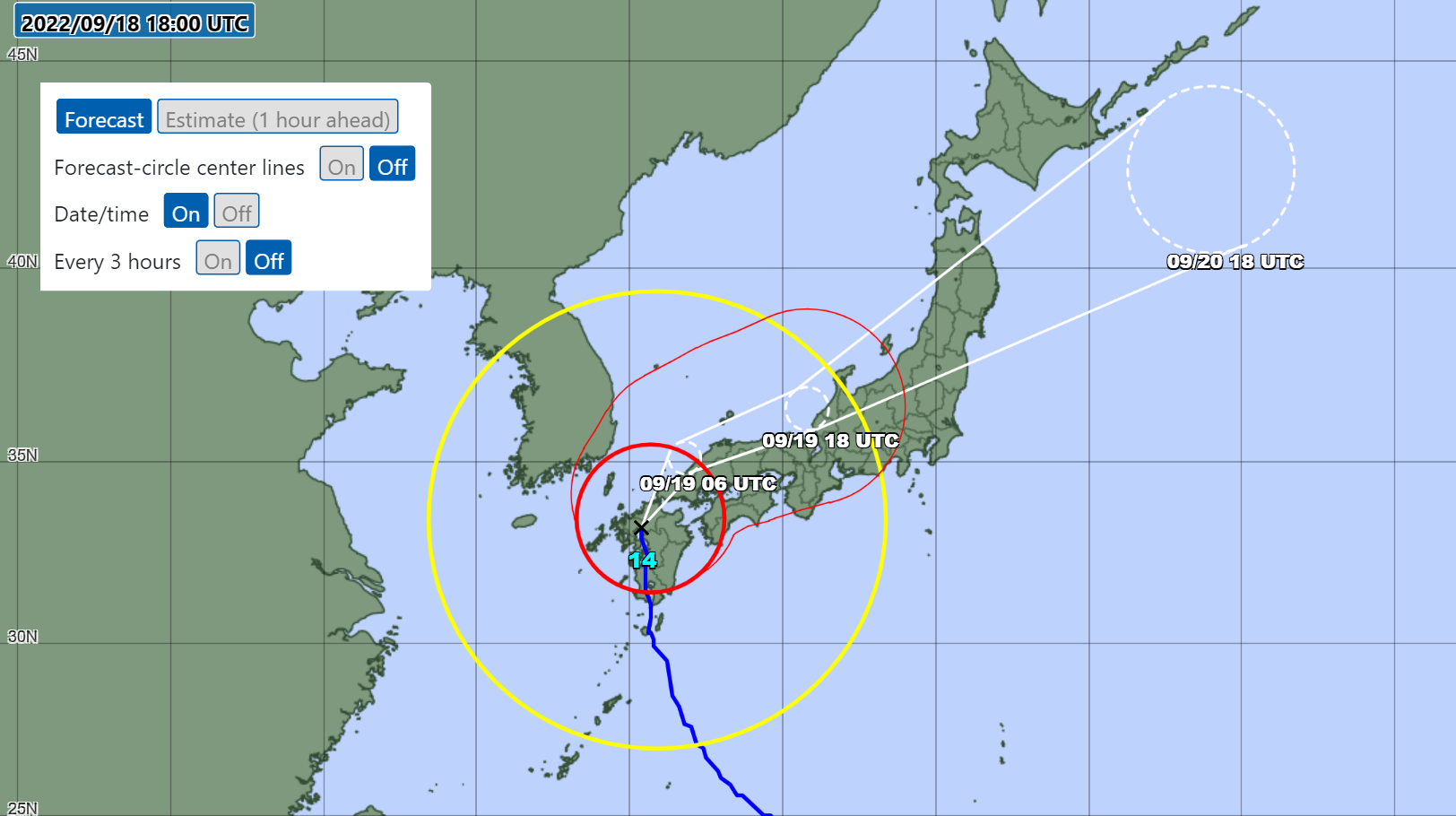 The Verisk ALERT team continues to monitor Nanmadol, its impacts so far, and its forecast. Given the storm's impacts remain ongoing at this time, we will continue to follow the situation, and continue to plan to release similar stochastic events for Nanmadol on Monday afternoon, September 19th U.S. EDT (early Tuesday morning September 20th in the Asia-Pacific region).
The ALERT team will also provide updates on Hurricane Fiona and Sunday's earthquake in Taiwan at this time.
Update | Downloads

Posting Date: September 18, 2022, 3:00:00 PM